Tom Hendersons' Complete LIVE Course On Acquiring Wealth With Seller Financing and Notes
A Two Day, No Nonsense Workshop
Taught by Tom Henderson in Conjunction with THE PAPER SOURCE
When: Taught for the FIRST (and possibly ONLY) time Friday, June 21 and Saturday, June 22, 2019
Registration Opens 8:30 a.m. Friday
Class 9:00 a.m. – 5:00 p.m. Friday
9:00 a.m. – 3:00 p.m. Saturday.  Tom will stay until 5:00 p.m. Saturday for questions & discussion
Where: Drury Plaza Hotel North Stone Oak
823 North Loop 1604 East
San Antonio, Texas
Hotel Phone: 800-325-0720
Use Group Code 2371 488  Paper Source rate $104.00 per night + tax. 

Daily hot breakfast, Happy Hour and dinner free to hotel guests — get together with your fellow attendees for great networking!

Group rates available, subject to space availability.
Paper Source Discount
Save $100 Regular Price $795 Special Paper Source Discount Price $695 Price At Door $795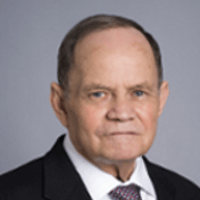 Tom Henderson
"Learning is not compulsory; but neither is survival"
W. Edwards Deming
Who Should ATTEND:
• New Investors Who Want to Learn Powerful Real Estate Buying and Selling Techniques
• Seasoned Investors Who Desire to Structure Notes for Maximum Value to Prosper, Not Just Survive
• Realtors Who Want to Learn Legal and Safe Seller Financing Techniques that Will Increase Your COMMISSIONS
• Property Owners Who Want to Learn Powerful Exit Strategies
• Property Owners Who Desire to Use Their Equity to Purchase Other Properties WITHOUT BANKS
• Note Holders Who Want to DISCOVER Safe and Prosperous Ways of Using Their Notes to Purchase Other Properties WITHOUT A DISCOUNT
• Note Buyers Who Want to Acquire Skills to Purchase Notes for Maximum Yields
• Note Sellers Who Want to Command the Knowledge of How NOT to Get Ripped Off
BRING YOUR DEALS to BRAINSTORM IN CLASS!!
What You Will Learn
• Master Time Tested Concepts on How to Buy and Sell Real Estate Utilizing Seller Financing to Increase Your Wealth, Cash Flow and Net Worth
• Discover How to Profitably Buy and Sell Partials of Balloons
• Avoid Costly Traps and Mistakes That Evaporates Profits
• How to Buy and Sell Commercial Notes
• Awesome Note Buying and Selling Technique Not Taught by Tom in Years
Be The First to Learn The Astonishing Secret Concepts Tom Has Used for Decades to "Safely" Achieve Yields of 18% — This Concept Alone Is Worth The Price of The Seminar
Tom Has Not Taught This Concept in Years (Because He Did Not Want the Competition To Know About It!)
You Will Be Amazed at the Simplicity
• All About WRAP Notes Pros and Cons
• All About Balloon Notes Pros and Cons
• Utilize Options With Notes
• Master the Financial Calculator and Never Be Scammed by Lenders or Note Buyers
The Most Complete Seminar Tom Has Taught!
ABOUT TOM: http://hpnotes.com/rehabber.php
Save $100 — Regular Price $795, Special Paper Source Discount Price $695
Seating Limited to 60. Don't Be Left Out
For New, Intermediate and Advanced Investors
Discover
• How to Buy and Sell Partials (The Different Ways Are Unlimited)
• 5 Words to Take Control of Any Negotiation
• Substitution of Collateral (Powerful Wealth Creation)
• Purchase Notes with NONE OF YOUR OWN MONEY
• Buying Notes and Property with Bonds
CLICK TO GET A FREE PODCAST WITH TOM HENDERSON
This was the most awesome learning experience I've ever had.
Street-smart note techniques! Most practical, helpful money making seminar I have ever experienced! OUTSTANDING!! BETTER THAN GREAT!!!
One of the most enlightening seminars I have ever attended.
Great ideas never heard of before. Love to see yields that can be made on notes if you are creative and how to use notes. One of the best teachers around. You know your stuff.
It blew me away what a powerful tool notes can be. Lots of great information, worth every penny! Highly recommended.
Tom was incredibly patient. Eventually we all understood the calculator. Then the wisdom came fast and furious. What a great class!!!
Wished I would have known this 10 years ago. I would have made a ton.
Thanks Tom. You not only helped me understand some things I did know, but you helped me understand some new techniques.
More of What You Will Learn
• Avoid Balloon Traps and How To Bust Balloons
• Simple No Nonsense Flip Techniques Utilizing Seller Financing
• How to Purchase and Sell Balloon Partials
• Piggy Back Seconds When Selling Property (Document That Will Save You Time, Money and Frustration)
• Familiarize Yourself with Different Note Clauses and When to Use or Omit If Buying or Selling
• Wrap Note Strategies that Create Wealth (Four Do's and Don'ts)
• How to Sell Property with NO EQUITY
• How to Achieve "Obscene" Yields with Small Money
• Three Questions to Ask Your Title Company
• How to Crunch the NUMBERS to Analyze Any Deal – Apartments or Houses (IRRs, ROIs, Cap Rates, DSCR and More) Two Traps That Will Cost You Money
• Determine Yields on Uneven Cash Flows (IRR)
• Determine the Value of a Note with Uneven Cash Flow (NPV)
• Avoid Balloon Modification Trap
• Be Armed with the Ability to Determine Who Gets What On an Early Payoff or Default on Any Note
Filling Up Fast, So Act Now!
Paper Source Symposium Discount Save $100
Regular Price $795 Special Paper Source Discount Price $695
Tom, you did an excellent job teaching our class, from the perspective of a new student in investing…However, I know the heavy hitters in the class were taking loads of notes. Great job!
Very informative. Liked format and question time.
Concise, simple to understand information. Big benefit is question/answer.
I have learned more from Tom than anyone. I have learned more about how to make deals work.
Great class, many examples and practical guidance on how to structure owner finance deals, learning where the potholes are from experienced investors like Tom… is the way I learn best. My confidence level has gone thru the roof. I am looking forward to finding and closing my first owner finance deal very soon.
The workshop opened my eyes to a new way of Real Estate Investing.
It's more than just a method for owner financing. It could be an entire business strategy! I love how comfortable I feel to ask questions when I don't understand something. Tom… very understanding and patient!
It's a GREAT class. I really enjoyed it and learned something that will help me in my business.
Thank you for offering such a tremendous session.
I've been doing notes for about a year and a half; and Tom blew my mind with possibilities that can be made with notes. His charismatic expressions are the best.
I am glad I took this course. I will never view financing the same again.
Another terrific seminar, Tom. Thank you. I've traveled to both coasts on previous occasions, for less helpful information! Reminds me of a phrase…"When the student is ready, a teacher will appear.
More Knowledge
• How to Buy or Sell the Back End of a Note
• How Tom Turned a 7% Note Into a 75% Yield
• How to Tweak Variables for Triple Digit Yields
• Important Ratio for Buying or Selling Commercial Notes
• Solutions to Note Buying Risks
• ITV vs LTV
• What NEVER to Do When Selling Property or Buying a Note
• No Holds Barred Questions or Comments
• Become Aware of Different Scams in the Note Profession
• Free Notes for Your Retirement
• Achieve Yields from 18%, 254% to Infinity (Easy, Simple)
MUCH, MUCH MORE
BRING YOUR DEALS TO CLASS!!
SEATING LIMITED TO 60 -- DON'T BE LEFT OUT
NOTE: Tom Will Be Teaching from the HP 10BII Financial Calculator. If You Use Another One MAKE SURE You Are Proficient Because Tom Will Not Have Time to Teach All the Different Calculators