The 2018 Paper Source Note Symposium Was The Biggest & Best Yet With Over 450 Excited Participants!
To See Why Hundreds Of People Came To The 2018 Paper Source Note Symposium, Click Here (archive page)
The 2018 Videos Are Available For Instant Viewing!
Click Here
Save The Dates For The Next One: April 11-13, 2019
Super Early-Bird Discount Price Just $349.00!


(You can cancel before April 1 for a full refund)
Don't Miss Your Opportunity to Learn From
The Best of The Best Note Investors
Secrets of Paper 101 – A Beginner's Introduction to and Overview of the Note Business, For New Investors & Note Brokers
Complete live 2-hour VIDEO recording of Jeff's beginner's workshop, plus the MP3 audio file
The Videos From The Record-Breaking 2018 Paper Source Note Symposium Are Now Available For Instant Viewing
What's The Paper Source Note Symposium like ? Ask the people who've been there!  Watch these short videos: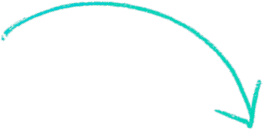 Discover how to find, buy and broker real estate notes — performing and non-performing — and under the radar cash flows. NO SALES PITCHES!
Network with the best of the best — make friends that could profit you for a lifetime.
Learn how to create multiple streams of income.
Trade show: Meet the investors, servicers, IRA experts and more
Complimentary personal consultations with the experts.
Cocktail receptions, white tablecloth luncheons, continental breakfasts — all included.
"'This is BY FAR the most informative and productive note conference you will EVER attend! I'll be there for the third time because I simply can't afford to miss it."
Edward Berlinski
"Last year at your symposium we met a young man from Colorado in a city near us. We have kept in contact and he has purchased over $500,000 in NPN's, re-performing notes, and REO's. Who says traveling to events is expensive. See you in April."
Duke Marquiss
The Only Continuing Education For Note Professionals ™
The experts agree, the cash flow note business is coming back stronger than ever. Are you ready to take advantage of the avalanche? Whether you're a newbie or pro, investor, broker or both, this symposium will give you great new ideas. The Paper Source has been teaching note investors since 1987.
 LEARN to buy and/or broker cash flows you never knew existed.
 CREATE multiple streams of income and new profit centers.
 CONSULT PRIVATELY with the teachers one-on-one — no extra charge.
 MEET the major investors, servicers, IRA experts, note sellers and more
 NETWORK and create friendships that could prove invaluable. Open bar receptions, white tablecloth luncheons & continental breakfasts INCLUDED.
 

FREE "Notes 101" course

Thursday morning March 26.
Have an idea for a subject you'd like to learn more about at the Note Symposium?
Phrases that combine the words "cash flow" "cash flows" "cash flow professionals" "notes" "note industry" and/or "note business" with "continuing education" are trademarks of The Paper Source, Inc. and cannot legally be used without permission.