What's a Paper Source event like ? Ask the people who've been there!  Watch these short videos: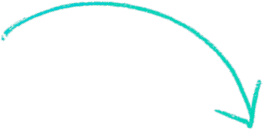 Discover how to find, buy and broker real estate notes — performing and non-performing — and under the radar cash flows. NO SALES PITCHES!
Network with the best of the best — make friends that could profit you for a lifetime.
Learn how to create multiple streams of income.
Trade show: Meet the investors, servicers, IRA experts and more
Complimentary personal consultations with the experts.
Cocktail receptions, white tablecloth luncheons, continental breakfasts — all included.
"'This is BY FAR the most informative and productive note conference you will EVER attend! I'll be there for the third time because I simply can't afford to miss it."
Edward Berlinski
"Last year at your symposium we met a young man from Colorado in a city near us. We have kept in contact and he has purchased over $500,000 in NPN's, re-performing notes, and REO's. Who says traveling to events is expensive. See you in April."
Duke Marquiss
The Only Continuing Education For Note Professionals ™
The experts agree, the cash flow note business is coming back stronger than ever. Are you ready to take advantage of the avalanche? Whether you're a newbie or pro, investor, broker or both, this symposium will give you great new ideas. The Paper Source has been teaching note investors since 1987.
LEARN to buy and/or broker cash flows you never knew existed.
CREATE multiple streams of income and new profit centers.
CONSULT PRIVATELY with the teachers one-on-one — no extra charge.
MEET the major investors, servicers, IRA experts, note sellers and more
NETWORK and create friendships that could prove invaluable. Open bar receptions, white tablecloth luncheons & continental breakfasts INCLUDED.
FREE "Notes 101" course Thursday morning March 26.
2018 NOTE SYMPOSIUM SCHEDULE
MORNING — YOUR CHOICE
9:30 a.m.
Clark Co. (Las Vegas) Trustees Sale (Foreclosure Auction)
Nevada Legal News, 930 S. 4th St., Las Vegas
Meet in the parking lot of the Nevada Legal News for a briefing by Scott Sibley, Publisher of the Nevada Legal News and experience the auction. FREE if you are registered for the Note Symposium. Provide your own transportation.
OR
10 a.m. – Noon
Special Seminar: "Back to the Basics – An introduction and overview of the Seller Financed Note Business (Performing Notes)"
The Tuscany Meeting Room at the Tuscany Suites Hotel (the Note Symposium hotel), 255 E. Flamingo Rd., Las Vegas.
A seminar by Jeff Armstrong for beginners and those who want a refresher. FREE if you are registered for the Note Symposium.
AFTERNOON
Tuscany Suites Hotel & Casino, Florentine Ballroom
1:00 p.m. – 5:30 Note Symposium
Note Pads Courtesy of SN Servicing Corp.
Tote Bags Courtesy of Reliant Financial
Refreshments All 3 Days Courtesy of Alaska Financial
5:30 – 6:30 Open Bar Welcome Reception – The Forum Exhibit Hall Courtesy Of Allied Servicing Corp.
MORNING
7:30 a.m. Continental Breakfast, Courtesy Of Investors Financial
8:30 – 11:45 Note Symposium
Coffee Break, Courtesy Of Revival Brothers
11:45 Luncheon In The Forum, Courtesy Of Sunwest Trust, Inc.
AFTERNOON
1:00 p.m. – 5:30 Note Symposium
5:30 Note Symposium Adjourns Until April 26-28, 2019
Learn From And Get To Know The World-Class Experts In Their Cash Flow Specialties!
Phrases that combine the words "cash flow" "cash flows" "cash flow professionals" "notes" "note industry" and/or "note business" with "continuing education" are trademarks of The Paper Source, Inc. and cannot legally be used without permission.