The 2019 Paper Source Note Symposium is over.
To See Why Hundreds Of People Came To PaperSource2019, Click Here (archive page)
Save The Dates For The Next One: April 23-25, 2020, Las Vegas, Nevada
Gordon Moss Presents
MASTERING REAL ESTATE AND NOTE INVESTING:
A GAME CHANGER
The story of what we have done and what we are doing now – BUT MORE IMPORTANTLY –WHY WE DO IT

Sponsored by The Paper Source
FRIDAY & SATURDAY OCTOBER 11 -12, 2019, LAS VEGAS
$795.00
Seating is limited for this boutique event.
Walk-in price $995.00 IF seats are available.
We expect this real estate & note investing class to sell out.
Don't put it off — register now to reserve your seat!
Presented by Gordon Moss in conjunction with THE PAPER SOURCE
"The class I taught for the Paper Source in 2019 had the highest-quality students I have ever taught by far.  The Paper Source has a serious, professional following, who treat note buying as a business, not a "get rich quick" fantasy." — Tom Henderson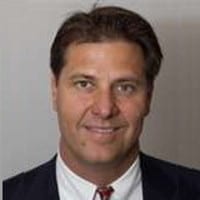 "I'm known as the non-performing junior lien expert, but this real estate and note investing class will have much more.  Yes, I will spend an intensive half day focusing on how to make money in the treacherous non-performing note space, — BUT I will also encompass "THE KEY CONCEPTS" (as Tom Henderson says) and FUNDAMENTALS that will focus the sophisticated investor's mind on building LONG TERM wealth in the real estate and note investing business."  Gordon Moss
About Gordon:  http://realestateandnoteinvesting.com/about-us/
Some of his videos:  http://realestateandnoteinvesting.com/category/video/
WHAT YOU WILL LEARN, PRESENTED BY GORDON FOR THE FIRST (& POSSIBLY ONLY) TIME:
The 2020 Vision – A Simple 10 year plan (2020 – 2030) Why you should "Enjoy Capitalism" and a simple plan to accomplish this goal
Geopolitics – Why the USA will continue to lead the world and be the best place for investment
Demographics – Track the future by population growth
MAGAnomics – 2020 – A unique market aberration – Why the Quixote Ventures Research Institute (QVRI) is convinced that there is no imminent recession on the horizon
The Investing Fundamentals – The FUNDAMENTALS and CONCEPTS that 99.9% of your competitors don't understand, appreciate or use (they will still be broke in 10 years and 20 years). If you are an avid student, practice discipline and use these fundamental concepts, you will rise to the top – the 1 percent club. It is much simpler than you might think!
The Single Family House – This is the best collateral on earth for safe and sure long-term wealth building (alternatives ALL pale in comparison)
The Asymmetrical Option – Small amounts leverage LARGE amounts to maximize upside and minimize risk. The asymmetrical option is THE most powerful (and least risky!) investment tool on earth (and the title of my forthcoming book.) Understanding this concept at a deep level will dramatically change your real estate and note investing results
Buy and Hold – The get rich SLOW guaranteed plan for long-term success (if you do it correctly)
The Marriage of Real Estate and Notes – Why You Should Buy Houses AND Notes
Non-Performing Notes – Why the senior note investing experts advise AGAINST the non-performing junior lien strategy – and the secrets of how I have turned this niche into by far my most profitable (and LEAST risky) one
Section 121 – Tax-free profit strategy
Key Examples
Why Seconds Come First
"The Title Flaw" Strategy – Building long-term amazing profits with minimal effort and risk
Emotional Equity And other Key Issues
The Successful Workout
2020 Strategies For Finding The Notes
The VA Foreclosure – Best SFR and note opportunity
The story of the best advice I ever got
"Get your payments up to $20k per month"
Magic and Mystery of "Subject To" – Why this is the best opportunity we have today
Can You See Around Corners? Me neither…this is the lowest risk and most profitable and overlooked strategy in today's investment marketplace
OPM – "Opium" – Other Peoples Money
How To Obtain All Of The investment Capital You Will Ever Need With Minimal Risk, By Solving A Problem
A Better Approach to Brokerage/Flipperism
The Auction – Big profits IF done with Options
The Mike Cantu Story: The Best of the Masters – The detailed story of the single greatest investor I have ever met (that soo few understand)
Greatest Myths of Real Estate and Note Investing
"I Bought The Wrong Houses/Notes" – Why junk piles don't work for the long term wealth builder
Flip Your Way To Financial Independence
The Financial Calculator
Managing Risk with Option Plays
Investment Alternatives Revealed
Probate, Commercial, Wholesaling, Seller Financing
REAL DEALS And The Details: Why, When, What and How – You will understand that this business is not easy but very doable
Real-World Examples Will Be Unveiled – The real current deals that will be revealed in this class have never been discussed in public before and may never be again
Business Philosophy
Stay Small – Keep It All
The 3 Most-Read Classic Investment Books You Have Never Heard Of, Analyzed – These will "train your brain" and make you an opportunity magnet
Building Wealth – One House at a Time (thanks to John Schaub)
Zeckendorf Biography – Options
Buy and Hold – David Schumacher
Other Important Investment Topics
Property and Note Management and Servicing
The TRULY Self Directed IRA
Our Goal:
Not the Greatest Investor – but instead –
 "The Greatest COMMUNICATOR"
The story of what we have done and what we are doing now – BUT MORE IMPORTANTLY …
 WHY WE DO IT
Gordon's Presentation At The 2019 Paper Source Note Symposium
SOME OF THE SURVEY COMMENTS WHEN GORDON TAUGHT AT THE PAPER SOURCE NOTE SYMPOSIUM:
"Guy is amazing – best I've ever heard."
"To the point and entertaining."
"Give him an hour next year."
"Loved this one!"
"Would have loved to hear him speak longer."
"Clear, and concise message."
"Always fun to hear Gordon's very topical issues."
"Wow!"
WHEN:  Friday & Saturday, October 11 & 12, 2019
8:30 a.m. – 5:00 p.m. Friday
8:30 a.m. – 3:00 p.m. Saturday — Gordon will stay after 3:00 until all questions are answered.
WHERE:  Tuscany Suites, 255 E. Flamingo Rd., Las Vegas, Nevada
Use Code 1019PAPR to get the Paper Source Discount Rates of $79 Sun.-Thurs., $149 Fri. & Sat., no resort fee, FREE PARKING, free wifi.
This is an ALL SUITES HOTEL. For photos and hotel amenities, see https://www.tuscanylv.com/
Hotel phone 877-887-2261.
Our block of rooms and discounted hotel rate was to expire Tuesday, Sept 10, but the hotel has extended it.  It could expire any time without notice, so please make your reservation now.

SEMINAR COST:  $795.00 per person 
Seating is limited for this boutique event.
Walk-in price $995.00 IF seats are available.
Don't put it off — register now to reserve your seat.
Phrases that combine the words "cash flow" "cash flows" "cash flow professionals" "notes" "note industry" and/or "note business" with "continuing education" are trademarks of The Paper Source, Inc. and cannot legally be used without permission.