The Paper Source Note Symposium
April 11-13, 2019, Las Vegas
What's The Paper Source Note Symposium like? Ask the people who've been there! Watch these short videos: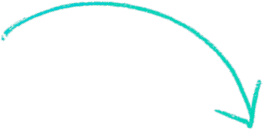 Discover how to find, buy and broker real estate notes — performing and non-performing — and under the radar cash flows. NO SALES PITCHES!
Network with the best of the best — make friends that could profit you for a lifetime. THERE IS NO SUBSTITUTE FOR PERSONAL NETWORKING!
Learn how to create multiple streams of income.
Trade show: Meet the investors, servicers, IRA experts, note and real estate software companies, specialized law firms, insurers and more.
Complimentary personal consultations with the experts.
Networking opportunities galore: open bar receptions, white tablecloth luncheons, continental breakfasts — all included.
Many people say they meet more successful people at The Paper Source Note Symposium than at any other event!
"'I speak from experience….This is the most informative conference ON ANY SUBJECT I have ever attended.  This is BY FAR the most informative and productive note conference you will EVER attend! I'll be there for the third time because I simply can't afford to miss it."
Edward Berlinski
"Last year at your symposium we met a young man from Colorado in a city near us. We have kept in contact and he has purchased over $500,000 in NPN's, re-performing notes, and REO's. Who says traveling to events is expensive. See you in April."
Duke Marquiss
"What we try to do at the Paper Source Note Symposium is to get people to teach who are actually in the note business, not the seminar business.  Having been in the note business since the 1980's, we know who the real players are.  I talk them into coming out of their offices to teach for us, and then they go back to their note businesses. They're not on a seminar circuit 100% of the time for sure. We like to get real people there, people who DO what they rarely teach."
W. J. Mencarow (President of The Paper Source)
The Only Continuing Education For Note Professionals ™
The experts agree, the cash flow note business is coming back stronger than ever. Are you ready to take advantage of the avalanche? Whether you're a newbie or pro, investor, broker or both, this symposium will give you great new ideas. The Paper Source has been teaching note investors since 1987.
 LEARN to buy and/or broker cash flows you never knew existed.
 CREATE multiple streams of income and new profit centers.
 CONSULT PRIVATELY with the teachers one-on-one — no extra charge.
 MEET the major investors, servicers, IRA experts, note sellers and more
 NETWORK and create friendships that could prove invaluable. Open bar receptions, white tablecloth luncheons & continental breakfasts INCLUDED.
If you want to learn more about performing real estate notes before you attend, or want a refresher course, get the Notes 101 video:  https://papersourceseminars.com/sop-101/
NOTE SYMPOSIUM SCHEDULE (subject to change)
(All times Pacific)
9:00 a.m. SPECIAL SEMINAR:  How To Spot The Next Recession Before It Hits You. Presented by Bob Zachmeier.  Learn:
How to Turn Rentals & Flips into NOTES
Disadvantages of NOTE HOARDING
5 Deadly Note Investor MISTAKES
Don't Let a Downturn BITE You in the Butt!
$25.00 in advance, $100.00 at the door.  Click here to register:  https://tinyurl.com/Bobz-seminar
9:30 a.m.  Clark Co. (Las Vegas) Trustees Sale (Foreclosure Auction), Nevada Legal News Parking Lot, 930 So. Fourth St.  Host:  Scott Sibley, Publisher of Nevada Legal News.  No charge. Provide Your Own Transportation  NevadaLegalNews.com
12:00 noon  Registration Opens For Paper Source Note Symposium — Outside The Ballroom of the Tuscany Hotel
Tote Bags Courtesy of Passive Income Network
Note Pads Courtesy Of SN Servicing Corp.
1:00 p.m. Class Session
Afternoon Refreshments Courtesy of AmeriFunds Diversified Funding
5:30 p.m. Open Bar Welcome Reception Courtesy of Allied Servicing Corp.
Hotel Information
Tuscany Suites & Casino, 255 E. Flamingo Rd., Las Vegas, NV.

To reserve your room, call 877-887-2261and use the discount code
Group Code: 1578MV
CALL, DO NOT BOOK ONLINE (rooms are available only by calling).
If you cannot book a room, contact us.
The hotel is just 2 blocks off the Las Vegas Strip. You get free Internet and free parking!
SPECIAL NOTICE: If you book with our discount code above you will NOT be charged the daily resort fee. It is possible you will receive an automatically generated confirmation from the hotel referring to the fee. Ignore it.
Learn From And Get To Know The World-Class Experts In Their Cash Flow Specialties!
Phrases that combine the words "cash flow" "cash flows" "cash flow professionals" "notes" "note industry" and/or "note business" with "continuing education" are trademarks of The Paper Source, Inc. and cannot legally be used without permission.