Because of the demand for a reasonably priced complete course on investing in and/or brokering performing first position real estate notes — with no upsells — The Paper Source is partnering with Jeff Armstrong in creating the live course "Secrets Of Paper" in San Diego THIS THURS.- SAT. Oct. 11-13.
The Paper Source Presents Jeff Armstrong's
ALL-NEW Secrets of Paper When it fills up, registration will close.
Live THIS Thursday, Friday, Saturday (until 12:30 p.m. Sat.)
October 11-13, 2018
Old Town San Diego, CA
Secrets of Paper… The ultimate foundation to becoming a note professional
$597.00
IF YOU REGISTER AFTER OCT. 1 WE CANNOT GUARANTEE YOU WILL GET A PRINTED MANUAL (it will be online, however).
Seating is limited for this boutique event.
Walk-in price $997.00 IF seats are available.
Don't put it off — register now to reserve your seat!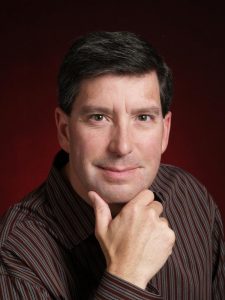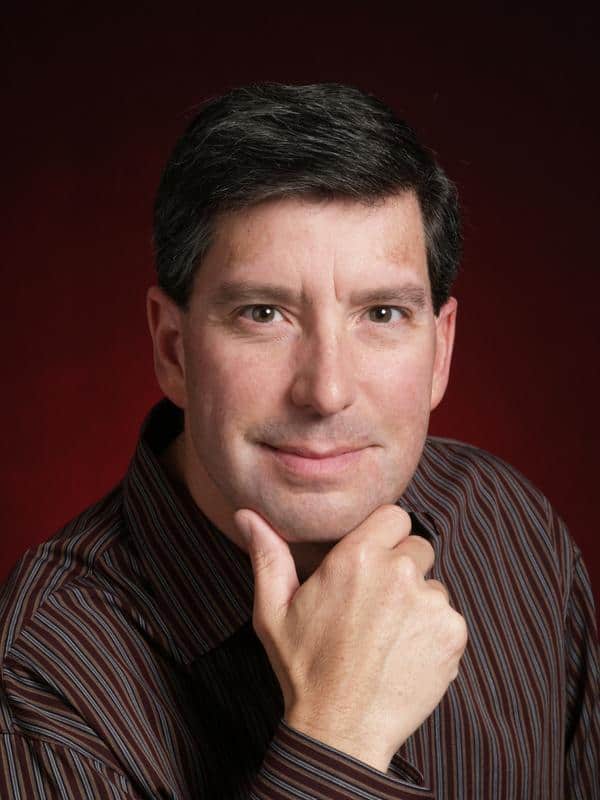 "I don't want you to just try the note business, I want you to DO the note business!" ~ Jeff Armstrong
"I will be covering more detail than I ever have in ANY class."
Have you been hanging around on the outskirts of the note business waiting for an invitation to get involved?  Well then, consider this your personal invitation to begin, transform or reinvent your own note business like never before. Whether you want to invest in, broker or learn to evaluate first position performing seller financed notes…
NOW is the time!
Over the last few years the note business has been working its way back. The down real estate market and struggling economy made note buying difficult if not impossible for some note buyers and brokers due to low property valuations and poor credit of the payors. However…
The shift we have been waiting for has finally come!
At the annual Paper Source Note Symposium in April 2018 the consensus of the note buyers and note brokers in attendance was…
The note business as we know it is back!
Yes, you heard it right: the business of buying and brokering individually-held performing first position seller-financed notes secured by real estate — that are created when the seller of a property carries back a note to facilitate the sale of that property — is once again on the rise.
It is bouncing back in full force!
Property values are stabilizing and going up in most areas. The economy in general is showing signs of steady growth. The number of notes being created on an annual basis is stable and, along with interest rates, on the rise! With an efficient marketing plan…
Finding the notes is easy!
Note investors that closed their doors a few years ago are now back on the scene stronger than ever before. New note investors are making their way into the market as well AND with the multitude of individual investors looking to add some seller-financed notes to their Self-Directed IRA's these days…
Finding the money is no problem!
Since 1991 Jeff Armstrong has operated Armstrong Capital by adapting to market conditions and always testing new and innovative ideas and strategies to keep his seller-financed note business efficient and profitable. As a current practitioner in the note business, Jeff is willing to share his knowledge with you in this special Secrets of Paper course and give you…
The Good, the Bad and the Ugly of the current note business.
Have you been watching the note business and wondering when and how you can get involved? It's not too late — in fact, it is exactly the right time! There are many different aspects of the seller-financed note business to learn about and explore, such as brokering notes, investing in them, evaluating notes, analyzing them and processing note transactions, to name just a few. You will learn about and be trained in every facet of the business by Jeff Armstrong himself, a 27-year veteran and current practitioner in the Note Business! We have all heard of "Passive Income," but have you heard of…
"Extreme Passive Income"?
Opportunity in the real estate market is everywhere these days, yet the performing, individually held, first position seller-financed note business is still one of the most unknown, lucrative and exciting niches within real estate. Let Jeff show you exactly how to seize it in some of the newest, most innovative and improved ways to…
Get in the game of the seller-financed notes niche!
If you are new to the note business, been dabbling in it by yourself for a while or consider yourself a seasoned note professional, the information in this course will be well worth your time and an eye-opening experience.  Plus the opportunities to network with like-minded people could open doors for you for years to come!
I will cover the 4 specific ways to be involved in Seller Financed Notes – As a note broker, as a note investor, as the Seller of a property and as the Buyer of a property. I will be covering more detail than I ever have in ANY class:
* The steps to the performing 1st position Seller Financed Note business (brokering notes)
* The extreme details on investing in Seller Financed Notes
* Investing in notes with your Self-Directed IRA
* Multiple ways of buying notes (I know of 29)
* The particulars of Servicing notes
* The truth about non-performing notes
* The best way to use Seller Financing as the seller of a property
* The best way to use Seller Financing as the buyer of a property
* Plus as many real current deals as we can fit in and more
Watch the Sneak Preview below…
Jeff has not held a live Secrets of Paper Class in over 5 years. This will be an exceptional event.
Get the ins and outs of the CURRENT note business and the information you need to be successful!
"You must have a game plan. If you aim at nothing, you will hit it every time!" ~ TWITA!
Secrets of Paper: The ultimate foundation to becoming a note professional.
THIS THURS. – SAT. October 11-13, 2018
9:00 a.m. – 5:00 p.m. Thursday and Friday, 8:30 a.m. – 12:30 Saturday (Jeff will stay until all questions are answered)
Networking Lunch Included Thursday and Friday

Hacienda Hotel, Old Town San Diego
4041 Harney St., San Diego CA
For photos and hotel amenities, see http://www.haciendahotel-oldtown.com/ Phone 619-298-4707.

—————————————————
$597.00 for all 2 1/2 days plus two luncheons
Seating is limited for this boutique event.
Walk-in price $997.00 IF seats are available. IF YOU REGISTER AFTER OCT. 1 WE CANNOT GUARANTEE YOU WILL GET A PRINTED MANUAL (the manual will be online, however).

Don't put it off — register now to reserve your seat.
"…Just a quick note to say a big THANK YOU for a truly inspirational and memorable workshop. It was an honor to be in such a great class with you instructing. You do have a gift for teaching – keeping it real, always entertaining, and providing relevant, useful, and up-to-date information, presented in an organized and effective way that helps us all really learn it as we go. By the end of the workshop, I felt 100% more confident and ready to ramp my notes business back up. Also, I can't say how much I appreciate the fact that it is so clear you are sharing all of your hard-learned tips, methods, and secrets with us – that goes above and beyond what most instructors and mentors will do… you are one of a kind! TWITA!"
"…I just wanted to take a moment to thank Jeff Armstrong for all his help and support in walking me all the way through my very first note brokering transaction! For any beginners out there let me just say that Jeff is the real deal. No hype or fluff, he gives you the good, bad and ugly of the note business and doesn't hold back any punches. Any materials you can get from him or attending one of his workshops will be the absolute best investment for your note brokering career. Here's to ya Jeff, TWITA!"
"…I am so glad I was able to take your Secrets of Paper course! I had no idea how much calculator proficiency would impact my ability to do notes! I would have never dreamed that was possible…and I couldn't have done it without you!
"…I enjoyed the tips on starting the Note Brokering business i.e., developing a marketing plan, setting goals, etc. I also enjoyed your enthusiasm and humor. Thanks so much!"- Benjamin F.
"…Jeff has a friendly, easy going, real, common sense approach and I learned a lot and enjoyed the workshop…"
"…Enjoyed the course, learned a lot and now ready to kick off the note portion of my real estate business. Thanks so much for being willing to share your success with us."
"…Awesome! Jeff knows it all and shares it all! It doesn't get any better than this. Thanks Jeff!"
"…If you are going to do the note business and don't attend Jeff's workshops GET YOUR HEAD CHECKED! You will come out of his workshop with a marketing plan and the steps to move forward with your note business! I wasted over a year trying it by myself. Listen to his exact words, they tripled my results."
"…Wow! Absolutely amazing and through course. You've definitely equipped us all to go out there and begin to build a successful note business. Thank you so much!…"
"…The real deals and role playing were great for us beginners and novices to really get a feel for the real note business…"