State Of The Note and Real Estate Market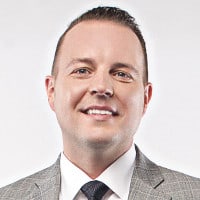 Eddie Wilson
E
ddie Wilson is CEO of
Affinity Worldwide Corporation
, a family of over 50 companies including Think Realty (which includes Think Realty Real Estate Services, Think Realty Magazine and Think Realty Radio), National Real Estate Insurance Group, American Association of Private Lenders (AAPL), LoanMLS, RentFax, Lendsite, Affinity Loss Prevention Services, The Home Mag and many others. He frequently speaks around the country, including at many well-known universities, on the topics of Branding, Marketing, and Innovation in Business.
Eddie is also an accomplished real estate and note investor with a profitable portfolio spanning multiple markets and property types
. He is experienced in brokering diverse deals with a wealth of knowledge on traditional and non-traditional funding sources in U.S. and foreign markets. Eddie graduated from the Ohio School of Broadcasting with a degree in Broadcast Sales and Marketing and also has studied marketing at Georgia Tech and business management at Emory University. He is well-known in the broadcast industry for taking a talk radio station in Atlanta to the level of "most listened to Station in the World" (Radio and Records Magazine) in 2002. He has owned his own advertising agency which represented clients such as Pepsi, Proctor & Gamble, Buffalo Wild Wings, and Mail America.