"The Note Professor"™ Tom Henderson's "Advanced Concepts: Partials, Balloons and Wraps" Is Now Streaming!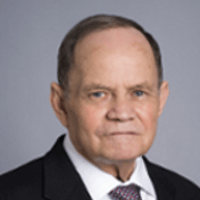 Tom Henderson
Tom Henderson has been buying notes and real estate since the 1980s. His tell-it-like-it-is approach has made him a much sought-after speaker, author and instructor nationwide. Tom is considered by many as "the best-kept secret in note education."
He is president of H&P Capital Investments, LLC (www.hpNOTES.com) , which buys, sells and trades owner-financed notes.
By popular demand, Tom will finally be share his vast knowledge and experience in a first-time streaming 4 hour webinar where you will be personally enlightened by Tom, in time proven concepts of buying and selling notes and real estate to increase your wealth.  You will get access to the video to revisit at your leisure at any time between now and Dec. 31, 2021!.
Tom Commands $199 to $299 for His Half Day Presentations.  For This We Have a Fantastic, Affordable Offer, Just $112.00.
SPECIAL PAPER SOURCE DISCOUNT PRICE $112.00!
Access until Dec. 31, 2021!
Not a Teaser Seminar: No Boot Camps To Sell
Tom Henderson
a.k.a. THE NOTE PROFESSOR™
Tom graduated from Texas A&M University in Commerce with a degree in Economics and Finance. An emphasis in economics and finance made a perfect match for entering the field of real estate and financing.
Tom began his real estate career in the 1980's in the complex field of exchanging real estate. It was here where Tom was introduced into area of creative financing and real estate notes. Investing in real estate for almost a quarter of a century, Tom is well versed in "no money" techniques, and creative financing. He is well known for sharing his knowledge freely.
"Tom is one of the best and most entertaining creative financing minds alive." — Zaya Gilana
Tom got his first note education from John Berven in 1980. In his class were such notables as Robert Allen and John Behle. Tom learned from the best, with the best.
Because of his no nonsense, creative techniques, Tom receives calls nationwide asking for his advice and expertise. Tom is a sought after speaker and writer, who teaches powerful, "money in your pocket" methods of acquiring and disposing of real estate. His specialty is owner finance notes, and applying the wonders of time value of money as a practical vehicle for creating wealth. Tom is famous for turning "poor quality" notes into astronomical yields, and his ability to satisfy both the buyers' and sellers' needs through owner financing.
Tom presently is president of H&P Capital Investments LLC, which is a successful company that purchases owner financed notes. Because of his expertise and hard work, Tom can put together note transactions that others will pass on.
Please contact Tom, whether you are needing advice on how to structure your note, or merely to ask how the note selling process works. Tom will be happy to hear from you. www.hpNOTES.com
"Learning is not compulsory; but neither is survival"
W. Edwards Deming
Who Will Benefit From This Webinar
• New Investors Who Want to Learn Powerful Real Estate Buying and Selling Techniques
• Seasoned Investors Who Desire to Structure Notes for Maximum Value to Prosper, Not Just Survive
• Realtors Who Want to Learn Legal and Safe Seller Financing Techniques that Will Increase Your COMMISSIONS
• Property Owners Who Want to Learn Powerful Exit Strategies
• Note Holders Who Want to DISCOVER Safe and Prosperous Ways of Selling Their Notes
• Note Buyers and Brokers Who Want to Acquire Skills to Purchase Notes for Maximum Yields and Minimum Risks
• Note Sellers Who Want to Command the Knowledge of How NOT to Get Ripped Off
What You Will Learn
Partials:
Different Ways to Buy and Sell Partials
Advantages and Disadvantages of Partials
Why Notes Are Discounted and How Partials Solve Problems
How Partials Reduce Risks
When to Sell Partials Instead of Entire Note
How to Achieve 18%, 75%, and Higher
First Thing All Note Investors Should Do
How to Purchase Notes with NONE of YOUR MONEY
Three Different Ways to Determine Who Gets What in The Event of Early Payoff or Default and When to Use Each
The Two Note Partial and When to Use
How Not to Get Caught in Partial Traps
How to Buy or Sell the Tail End of a Note
Split Funding for Astronomical Yields
ITV vs LTV and How Partials Make Marginal Notes Good
How Partials Solve Note Myths
All Questions Answered
Balloons:
The Balloon Fantasy Both Payors and Payees
How to Determine the Balance of a Note and Amount of a Balloon
How to Bust Balloons
Note Clauses for Built in Extensions to Balloons (A Must for Buying Property)
The Loan Modification Trap and How to Avoid
3 Ways to Purchase the Entire Balloon
How to Purchase Balloon Partials
Dangers of Purchasing Balloons
When Short Term Balloons Can Be Used
All Questions Answered
This was the most awesome learning experience I've ever had.
Street-smart note techniques! Most practical, helpful money making seminar I have ever experienced! OUTSTANDING!! BETTER THAN GREAT!!!
One of the most enlightening seminars I have ever attended.
Great ideas never heard of before. Love to see yields that can be made on notes if you are creative and how to use notes. One of the best teachers around. You know your stuff.
It blew me away what a powerful tool notes can be. Lots of great information, worth every penny! Highly recommended.
Tom was incredibly patient.  The wisdom came fast and furious. What a great class!!!
Wished I would have known this 10 years ago. I would have made a ton.
Thanks Tom. You not only helped me understand some things I did know, but you helped me understand some new techniques.
Wrap Notes:
• GET RICH WRAP SCAM EXPOSED (A "New" Old One Is Back)
• What Is a Wrap Note
• Wrap Note vs Second Lien (When to Use Each)
• How to Increase Yields on Wraps
• How to Sell Property with No Equity
• How to Build In Automatic Increase the Equity in Wrap Notes
• 3 Different Ways to Flip Properties With Virtually No Money
• Wraps Do's and Donts (Will Save You Money and Frustration)
• Two Different Ways to Purchase Wraps
• Wraps as Exit Strategy
• Due on Sale Issues and Solution
• Dangers of Subject To's
• Are Low Interest Rates and Opportunity or Dangerous Trap
• All Questions Answered
Special Paper Source Discount Price $112.00!
Unlimited Access Through Dec. 31, 2021!
More Testimonials!
I had taken previous seminars on notes which really just skimmed the surface. Tom…filled in the gaps and covered several things that were new and excellent info.
Jon K/Note Investor
I liked everything. I knew nothing but feel more comfortable about wraps.
Erica E / Real Estate Invrestor/Teacher
Tom, you did an excellent job teaching our class, from the perspective of a new student in investing…However, I know the heavy hitters in the class were taking loads of notes. Great job!
Cynthia B.
Very informative. Liked format and question time.
Sharon S.
Concise, simple to understand information. Big benefit is question/answer.
G.F. Real Estate Broker/Investor
I have learned more from Tom than anyone. I have learned more about how to make deals work.
Charles M
Great class, many examples and practical guidance on how to structure owner finance deals, learning where the potholes are from experienced investors like Tom… is the way I learn best. My confidence level has gone thru the roof. I am looking forward to finding and closing my first owner finance deal very soon.
K. T.
The workshop opened my eyes to a new way of Real Estate Investing.
J.B.
It's more than just a method for owner financing. It could be an entire business strategy! I love how comfortable I feel to ask questions when I don't understand something. Tom… very understanding and patient!
Bob F.
It's a GREAT class. I really enjoyed it and learned something that will help me in my business.
Fran Investor Realtor
Thank you for offering such a tremendous session.
Laela N.
I've been doing notes for about a year and a half; and Tom blew my mind with possibilities that can be made with notes. His charismatic expressions are the best.
TXHomes
I am glad I took this course. I will never view financing the same again.
Leslie G.
Love the class. Love Tom
Tammy C. Realtor
Another terrific seminar, Tom. Thank you. I've traveled to both coasts on previous occasions, for less helpful information! Reminds me of a phrase…"When the student is ready, a teacher will appear.
Richard I. Experienced Note Buyer
More Knowledge
• How to Buy or Sell the Back End of a Note
• How Tom Turned a 7% Note Into a 75% Yield
• How to Tweak Variables for Triple Digit Yields
• Solutions to Note Buying Risks
• ITV vs LTV
• What NEVER to Do When Selling Property or Buying a Note
• No Holds Barred Questions or Comments
• Become Aware of Different Scams in the Note Profession
• Free Notes for Your Retirement
• Achieve Yields from 18%, 254% to Infinity (Easy, Simple)
MUCH, MUCH MORE
Special Paper Source Discount Price $112.00!
Unlimited Access Through Dec. 31, 2021!